Boeing Insitu ScanEagle capabilities of the Philippine Air Force
Boeing Insitu ScanEagle is used by many countries as tactical unmanned aerial vehicle (UAV) to patrol their vast maritime territorial waters. Currently, the Armed Forces of the Philippines is operating 6 units of ScanEagle 2.
Donation from the United States
The 6 units of ScanEangle 2 worth US$13.76 were donated by the US Department of Defense as part of the financial assistance provided by the US government to its allies in Southeast Asia.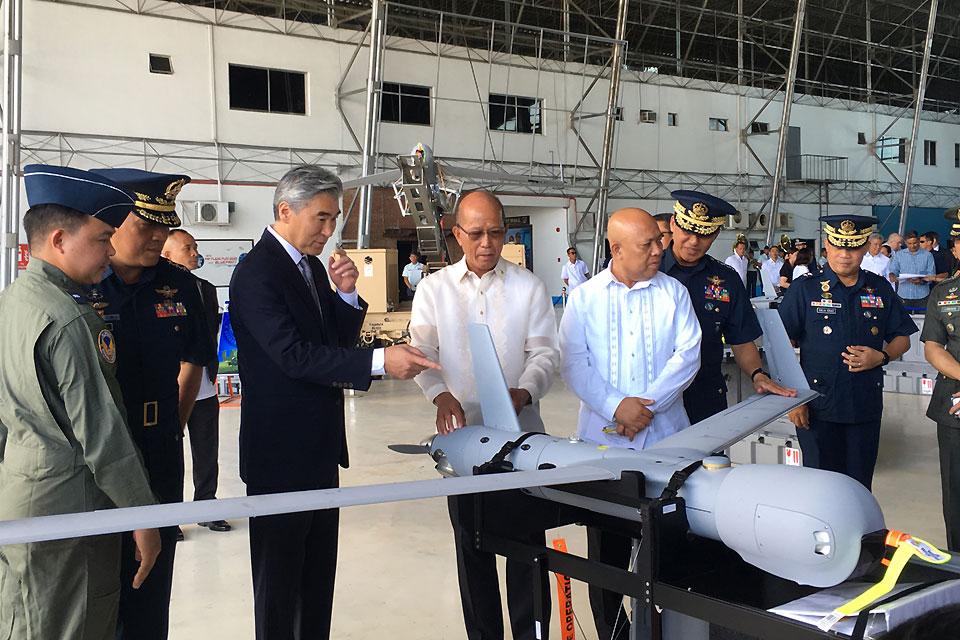 Dual Imager Sensor
Dual Imager combines an Electro-optical (EO) imager with a mid-wave infrared (MWIR) thermal camera to capture real-time daytime and nighttime intelligence without interrupting the mission.
Operators are able to control the zoom level of each imager independently, and autonomous object tracking and picture-in-picture view let users quickly identify objects of interest and maintain positive identification for both stationary and moving targets. EO/IR imagery blending improves daytime and nighttime image interpretation for enhanced situational awareness.
Key Features
Combines the capabilities of an electro-optical (EO) and a mid-wave infrared (MWIR) imager in one turret.
Picture-in-picture view.
EO/IR imagery blending.
Independent zoom for each imager.
Autonomous object tracking in both views.
Laser marker.
Embedded Alticam Vision™ imaging system that eliminates in-flight vibrations.
24 hours
Having a range of 100km, the flight endurance of ScanEagle is up to 24 hours with a maximum speed of 148 kilometers per hour.
South China Sea
Aside from its counterterrorism capabilities, the ScanEagle can be used for maritime patrol, specifically in the South China Sea.
The ScanEagle is currently being operated by the Philippine Air Force's 300th Air Intelligence and Security Wing at Antonio Bautista Air Base in Palawan, the province closest to the West Philippine Sea, which is wholly claimed by China.